The cost of doing business is rising day by day, and budgets are getting tighter. Cost management and process optimization have become increasingly important in today's globalized environment of business competition.
Intelligent cost estimator – ICE V2.0 is India's most comprehensive cost estimation and quoting software. ICE is specifically designed for product costing and process planning.
Costmasters has built the most comprehensive costing estimating and quoting software in India. This software is fully integrated in ERP environment. It helps to build true Zero based cost estimation & management. It is the only software in India which provides end to end costing solution.
As a knowledge based organization with a highly skilled team, we are very well aware that, "if you are not measuring it, you are not managing it". To manage costs effectively, it is essential to have a robust cost estimation in place. In addition, it is important to have skilled professionals in place to ensure that the efficiency of the software is used to the maximum.
Cost Estimation Software
Cost Management. We are serving Original Equipment Manufacturers (OEMs), Automotive Manufacturers & their tier-1 suppliers, consulting companies with our Raw Material Price Tracking Services, Cost Estimation Software, Online auction platform, and Commodity price forecasting.
CostMasters is a Sourcing Consultancy we have more than 200 clients across India. Here you can track the prices of your commodities and also you can check the reports of commodities on monthly basis with Steel prices in India.
Scrap Price in India if you are searching for tracking the price of scrap then also you can contact us.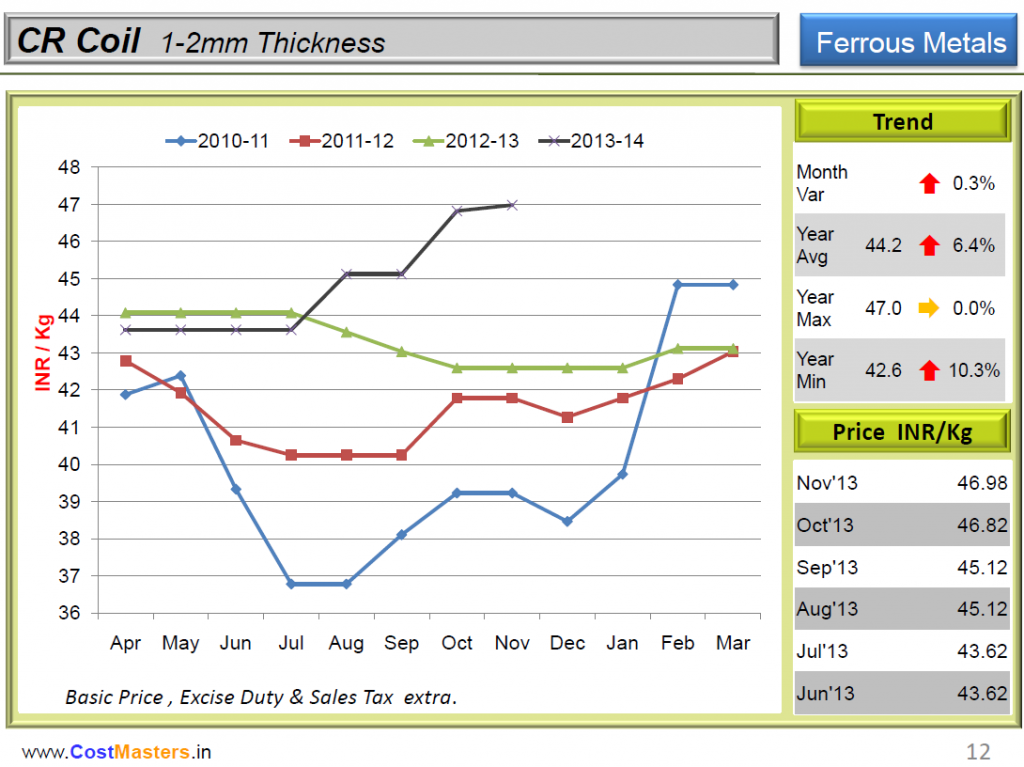 Learn more about CostMasters Cost estimation and quoting software – Click here